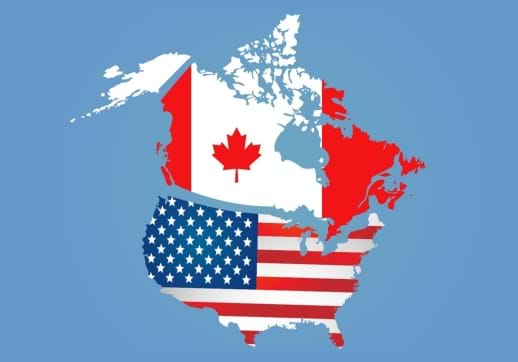 Frank Fazzari, Partner at MGI Worldwide CPAAI Canadian member firm Fazzari + Partners LLP, and Paul Rudoy, from Pittsburgh-based member firm H2R CPA, recently spoke to the International Accounting Bulletin (IAB) to share their thoughts on the post-Covid business landscape across North America.
Cautious optimism in Canada
As is the case in many parts of the world, the general economic outlook in Canada is, at best, one of cautious optimism. With one third of the population claiming that their eco
nomic situation has worsened over the last year, this caution is understandable.
Although growth rates are down, there are some positive developments to have emerged from the pandemic. New, hybrid work models have emerged as people have been forced to work from home, use of technology has been fast-tracked, and staff have become more than accountants – they have been required to be an empathetic ear in a highly stressful situation.
Discussing how firms and their clients have adapted quickly to the 'new normal', Frank Fazzari, of Fazzari + Partners LLP in the Greater Toronto Area, acknowledges that there is an acceptance that the full impact of the coronavirus crisis will not become clear for some time.
"Those clients doing well are optimistic for their prospects in 2021 as they have adapted. If they have strong balance sheets, they will survive. If they are making money, they are in most cases making more because of subsidies and the fact that a lot of expenses, such as meals and entertainment, have been eliminated."
Optimism returning to the US
The IAB reports that nearly half of US CPA's are optimistic about their own prospects and revenues. Business has continued throughout the pandemic with firms implementing new technology to meet clients' needs and maintain productivity levels.
Regarding clients' feelings about economic prospects for 2021, Paul Rudoy from Pittsburgh's H2R CPA, explains that whilst their clients are concerned about recent proposals to increase tax rates, the overriding preoccupation seem to revolve around vaccines.
"In western Pennsylvania, vaccine distribution is moving very slowly but hopefully with the new administration's commitment to distribution that will improve."
US and Canadian member firms rank highly
The latest US and Canadian accounting network and association rankings were published in the March edition and we're delighted to reveal that in  the US, our member firms are raking 11th out of the top accountancy associations in terms of both fee data and staff data. In Canada, our member firms hold the 10th position for fee income and are ranking 13th for staff data.
MGI Worldwide CPAAI would like to extend our congratulations to our US and Canadian member firms who are responsible for helping achieve these fantastic results.
For more information about Fazzari + Partners LLP visit their profile or their website.
For more information about H2R CPA visit their profile or their website.
https://mgina.com/wp-content/uploads/2021/04/Fazzari-MGI-NA-Post.jpg
362
518
Webmaster
https://mgina.com/wp-content/uploads/2018/04/MGI-NA_Logo.png
Webmaster
2021-04-26 19:26:11
2021-04-27 17:11:35
Take a look at the post-pandemic economic landscape in North America in the latest edition of the IAB, with contributions from MGI Worldwide CPAAI members in Canada and US