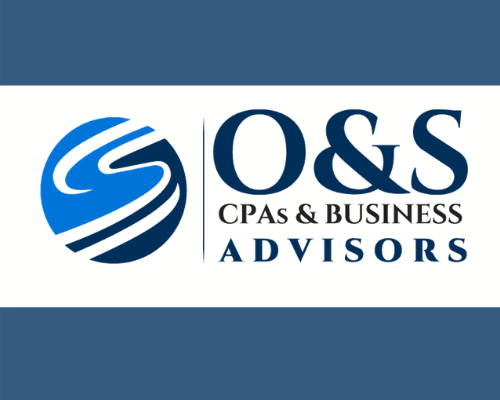 February 18, 2021
O&S CPAs & Business Advisors are pleased to announce the following 2020 News, with a boom in promotions and babies:
O&S has moved up in The List of Top 100 Accounting Firms in Los Angeles County by the Los Angeles Business Journal, tied for #58!
Jeannie Clark, CPA, CFE, Partner, was recently appointed as a member of the Measure L (sales tax increase) Citizen's Oversight Committee for the City of Lakewood, California.
Brett Bradbury, CPA, CFE, and his wife welcomed a baby boy and he was promoted to partner of Audit and Assurance Services during his paternal leave. Brett has been with the firm since graduating from California State University of Long Beach, and we are proud to see him make his way up to become partner.
Aris Hernandez, CPA, soon-to-be mother of her first baby girl, was promoted to Manager. She has been with the firm for two years and is known for her excellent client service.
Karla Alexopoulos, CPA, CFE, soon-to-be mother of a baby girl, was promoted to Accounting Manager. She also a is major driving force in the firm's new Client Advisory Services practice and is CAS Certified with the AICPA. She has been with the firm for two years.
Brett Sterbens, CPA, CVA, CFE, was promoted as the first Supervisor in our growing Forensic Accounting & Business Valuation practice. Brett started with the firm in 2013 as an intern while attending California State University Dominguez Hills. Brett and his wife are also expecting the birth of their first child, a baby girl in June 2021!
Lindsey Tyler, CPA,  new Certified Public Accountant and Supervisor. Lindsey too is a leader in the Client Advisory Services practice and accounting systems implementor and specialist. She has been with the firm for six years.
During the COVID-19, many of our staff spent their time focusing on their professional development. We also have three newly licensed CPAs in addition to Lindsey, putting the firm at 68% of professional staff members being CPAs. That is an all-time record along with four O&S babies due and more CPAs coming around the corner for 2021!
---
O&S CPAs & Business Advisors is a high-ranking firm based in Long Beach, California. We are business CPAs who assist privately held companies with accounting, forensic accounting, and tax services. Specifically, we assist individuals and business owners via proactive tax planning, accounting and management consulting to enhance their wealth. We have provide remarkable service to clients as a cost segregation firm and received multiple awards in client satisfaction.
Nonprofits, medical practices, manufacturing companies, forensic accounting, Corporate Tax Services Long Beach, and estate and trusts are some of the niche industries that we serve. We are the best fit for companies that are in growth mode, and need interim CFO, or higher level accounting services to oversee their internal staff.
https://mgina.com/wp-content/uploads/2021/02/MGINA-Member-Update-Webinar-Image-4.png
400
500
Joanna Castle
https://mgina.com/wp-content/uploads/2018/04/MGI-NA_Logo.png
Joanna Castle
2021-02-18 22:04:01
2021-02-22 22:48:44
O&S Announces Promotions and Babies