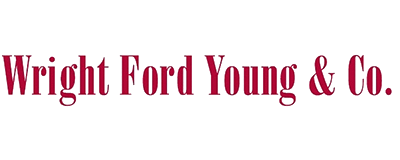 Additions to the Firm's Estates & Trusts Department and Tax Department
Cheryl Shelton joined the Firm's estates & trusts department, and Brody Alcanter, Marzeh Khanjari, Rajbir Singh, Linh Trinh and Diane Waxler-Milne joined the Firm's tax department. Wright Ford Young & Co. is pleased to welcome these new hires to their team!
Cheryl Shelton
In January, Cheryl Shelton started with WFY as an Estates & Trusts Supervisor in our estates & trusts department. She graduated from Cal State Fullerton and continued her education at Western State Law School. Cheryl has worked in accounting for over 15 years. In her spare time, she volunteers with a local dog rescue doing adoption events and fostering dogs.
Brody Alcanter
Brody Alcanter joined WFY in January as a Tax Senior. He graduated from Northwood University with a Bachelor's degree in Business Administration, Accounting, and moved to Orange County shortly after graduating. In his spare time, he enjoys playing golf.
Marzeh Khanjari
In January, Marzeh Khanjari started with WFY as a Tax Senior.  She received her degree in Business Administration with an emphasis in Accounting and has been working as a tax professional for almost 15 years. While she's away from the office, she likes to travel, watch movies, and play ping pong.
Rajbir Singh
Rajbir Singh joined WFY as a Tax Staff in January.  He graduated from the University of California, Riverside, with a degree in Business Administration and Psychology. Rajbir's hobbies are working out and traveling with his family.
Linh Trinh
Joining us again at WFY as a tax intern is Linh Trin.  She is graduating from Cal State Fullerton this Spring and will become a full-time Tax Staff at WFY after she graduates.  During her free time, she likes to play the piano.
Diane Waxler-Milne
Diane Waxler-Milne joins WFY for this upcoming tax season as a tax intern.  She is currently attending Cal State Fullerton as a senior and will graduate with a Bachelor's degree in Accounting and Finance. When she's out of the office and away from school, Diane enjoys time with her husband and three daughters.
About Wright Ford Young & Co.
Founded in 1973, Wright Ford Young & Co. (WFY) has been serving clients throughout the United States from our office located in Irvine, California. We have 12 partners, 60 professional staff and total employment of approximately 80 people. As our clients' needs expanded over the years, Wright Ford Young & Co. rose to meet them and developed our service areas into one of the largest single office full-service mezzanine accounting firms in Orange County. WFY is a member of the American Institute of Certified Public Accountants (AICPA) and the California Society of Certified Public Accountants. We are a Public Company Accounting Oversight Board (PCAOB) registered firm and have completed our 2015 peer review with a clean opinion and no comments noted.
Interested in joining WFY in one of our departments? If you are interested and qualified, please email your resume to careers@cpa-wfy.com or visit the WFY Careers page.
https://mgina.com/wp-content/uploads/2020/02/WFY-Logo.png
160
400
MK Repetti
https://mgina.com/wp-content/uploads/2018/04/MGI-NA_Logo.png
MK Repetti
2020-02-20 00:17:27
2020-03-06 19:34:02
Wright Ford Young & Co. proudly announces six new hires to their team!