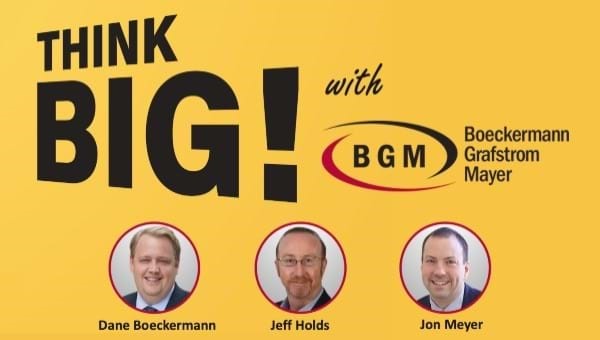 YOU'RE INVITED
Inspirational Talk by BGM: Lessons We've Learned by Growing Our Firm and Evolving Our Business Model
Thursday, September 16, 2021
11:00 AM EDT
Join Dane Boeckermann, Partner at Boeckermann Grafstrom & Mayer (BGM), Jeff Holds, Partner at Element Technologies, and Jon Meyer, Partner at BGM Wealth Partners, as they share the lessons they have learned as BGM grew from a traditional accounting firm founded in 1982, into a group of companies known as BGM Group.
MGI Worldwide CPAAI members will learn how BGM's business leaders have evolved their business model, made strategic moves to keep the firm on a steady track for growth, how they've handled changes along the way, and even share stories about some of the things that didn't go as planned.
Outline of Discussion Content
Introduction and History of BGM CPAs/BGM Group
Strategic M&As to achieve growth
How we've evaluated which firms are a good fit
Challenges encountered through M&A and how we've handled them
The addition of new services, niches, and team members
Where are we headed and how do the changes we make create more opportunity for our employees and our clients.
Audience Questions
Presenters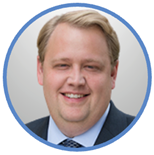 Dane J. Boeckermann
Principal of Boeckermann Grafstrom & Mayer, USA
Dane J. Boeckermann is a Principal of Boeckermann Grafstrom & Mayer. With more than 12 years of public accounting experience, Dane's expertise is in working with family-owned, closely-held businesses and venture capital owned companies. He has significant experience in internal and external auditing, reviews, compilations, tax compliance, internal audit planning, Sarbanes Oxley compliance, process consulting, forensic accounting, due diligence for merger and acquisition projects, as well as, other management advisory services.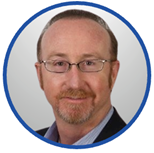 Jeff Holds
Partner at Element Technologies LLC
Element Technologies, LLC is a technology and business advisory firm with offices in Minneapolis, Chicago and Naples. We help our clients balance people, process and technology to deliver successful IT services to our customers.
Jon Meyer
Partner and COO at BGM Wealth Partners
Jon is Chief Operating Officer of the wealth management firm, handling day-to-day operations, coordination of all client issues and long-term strategy. As the Investment Manager, he is responsible for the individual client portfolios and is a member of the investment committee. Jon is also a co-founder of Cornerstone Private Asset Trust Company, LLC, which provides trust services.
About BGM Group
To comprehensively serve clients in a wide variety of areas and to meet their ever-changing needs, the affiliated companies of the BGM Group offer creative business, financial, technology, and legal solutions. Guided by a unified set of values, a shared commitment to excellence, and an entrepreneurial approach, the BGM Group of companies deliver a suite of services to complement our clients' goals and address their needs—all in one place. Learn more.
This is an excellent opportunity to gain insights and hear new ideas so please share this invitation among your Firm and with your team.
For further details or to get in touch with an idea for an inspiring story you would like to share, email sharenews@mgiworld.com
https://mgina.com/wp-content/uploads/2021/09/BGM-webinar-Sept-2021.jpg
340
600
Joanna Castle
https://mgina.com/wp-content/uploads/2018/04/MGI-NA_Logo.png
Joanna Castle
2021-09-13 19:16:19
2021-10-22 16:34:45
Lessons We've Learned by Growing Our Firm and Evolving Our Business Model