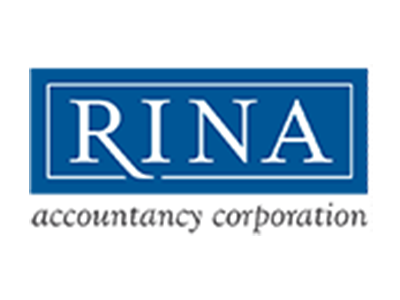 RINA is experienced in working with businesses like yours to implement creative strategies to improve and increase business capacity and efficiency.
This complimentary business growth seminar successfully shows business owners how to grow their businesses more effectively, profitably and with more enjoyment.
The topics will include:
The basic requirements for success.
We discuss the process of identifying the areas in business where profit is generated and how it can be measured effectively.  This measurement process is very different from the standard yardstick with the formula "Revenue minus Expenses!"
We give specific tools for participants to use so that they may implement some of what they learn from attending the seminar.  What it comes down to is, "What you can measure you can manage – and – what you can manage you can leverage."
Once our seminar participants learn the new measurement tools and appreciate the leverage and power they provide, we give additional steps to implement the tools and to keep these measurements alive.  Critical to this process is timely communication to the entire organization about these measurements.  We show participants how this can be done safely and consistently.
Once the measurements are established and telegraphed properly, we give our seminar participants a 4-step process wherein entrepreneurs can empower their team to improve the numbers.
In order to accomplish goals it is critical that an 'Action Plan" be developed.  We walk our participants through the critical steps necessary to keep a plan going so that they can see and measure success.
Systems are essential to the growth process.  We emphasize that "Most people work 'IN' the business while the key is to work 'ON' the business" (so that you can choose NOT to work in it).  We show the value in systematizing 90% of what goes on in business so that you can humanize the remainder.  In this section we talk about the secret of making a small business bigger.
We give our participants the "4 Ways to Grow A Business."  These ways include a unique and fairly detailed methodology that allows the owner (and their team) to dramatically increase revenues.
Event Details
Thursday, January 31, 2019
5:00 PM – 7:00 PM
RINA Oakland Office
475 14th Street, Suite 1200
Oakland , CA 94612 View map
Questions? Contact: Galen Workman gworkman@rina.com
415-321-1846

Presenters:
Charles Sterck, CPA, RINA Principal
Charles has over 40 years of experience in public accounting. His passion is to be a trusted advisor and help businesses grow, be more profitable and develop internal processes that supports the entrepreneur. By turning historical data into valuable wisdom, Charles helps companies move to the next stage of development.
Geoffrey Kulik, CPA, RINA Stockholder
Geoff has 31 years of accounting experience and says his undergraduate scientific methodology training aids him in helping clients use technology to meet their accounting and business development needs. By bringing together technology and real world data, he helps business owners see what is really going on in their business.
Program begins promptly at 5:00. Refreshments and light snacks will be served.
This is a complimentary seminar so please be mindful to let us know if you RSVP and cannot attend.
https://mgina.com/wp-content/uploads/2018/01/RINA-logo.png
300
400
Webmaster
https://mgina.com/wp-content/uploads/2018/04/MGI-NA_Logo.png
Webmaster
2019-01-11 22:28:35
2019-02-20 14:37:02
How to Grow Your Business – January 31, 2019