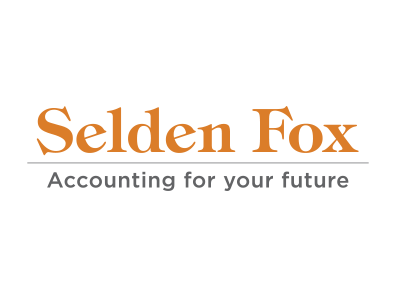 by Michael Ploskonka, CPA, CFE | Selden Fox
Let's assume for a second that you suspect your business partner or employee of wrongdoing. Or, let's assume that you are facing a legal problem involving accounting or financial reporting. What should you do? If your organization is like most you will face the following options: investigate on your own, contact your attorney, contact the police, or contact a forensic accountant.
Here are just a few of the tasks that forensic accountants undertake for clients or their attorneys:
Investigate and analyze financial evidence to detect errors, inconsistencies, or bogus transactions, which may be indicative of criminal conduct, employee theft, dishonesty, or potential negligence
Search for evidence of fraud in financial statements through forgery, collusion, missing documents, and other factors
Assist plaintiff's attorney in proving, or the defendant's attorney in refuting, that the defendant's actions cause the plaintiff damages
Conduct business investigations that involve funds tracing and asset identification
Assist with recovery of funds
Assess validity of claimed damages and prepare independent damages calculations
Apply computer programs and algorithms to help analyze historical data and calculate estimated damages
Assist attorneys in developing questions for depositions
Prepare reports, exhibits, and collections of documents to assist in legal proceedings
Present evidence in court
The variety of forensic services engagements is almost limitless because in each situation the facts and circumstances are different. Forensic accountants bring a unique set of skills involving accounting and auditing knowledge, understanding of internal controls, and financial reporting to shed light on legal problems.
In an age where fraud, business disputes, employee theft, insurance fraud, personal injury claims, and cybercrimes are running rampant, forensic accountants are not just useful — they're essential in the business world.
Contact Us
If you suspect your organization may be facing financial losses as the result of dishonesty, wrongdoing, or even unintentional negligence, engaging a forensic accountant is something you may want to consider. If you have questions about how a forensic accounting project can assist your organization in uncovering what may be the root of your organization's losses, Selden Fox can help. For additional information please call us at 630.954.1400 or contact us directly.
---
Michael Ploskonka, CPA, CFE
https://mgina.com/wp-content/uploads/2018/04/MGINA_255x170_SeldenFox_Posts.png
300
400
Joanna Castle
https://mgina.com/wp-content/uploads/2018/04/MGI-NA_Logo.png
Joanna Castle
2018-10-17 20:55:25
2020-05-07 06:05:27
Defend Your Organization Against Losses