Join us for a webinar on
How to Audit in a COVID-19 Environment
Date: Wednesday, July 8, 2020
Time: 2:00 PM ET
Zoom: Link provided after registration
On January 30, 2020, the World Health Organization ("WHO") announced a global health emergency because of a new strain of coronavirus originating in Wuhan, China (the "COVID-19 outbreak") and the risks to the international community as the virus spreads globally beyond its point of origin. In March 2020, the WHO classified the COVID-19 outbreak as a pandemic, based on the rapid increase in exposure globally.
The full impact of the COVID-19 outbreak continues to evolve. As such, it is uncertain as to the full magnitude that the pandemic will have on organizations' financial condition, liquidity, and future results of their operations. Organizations' management are actively monitoring the situation on their financial condition, liquidity, operations, suppliers, industry, and workforce.  Given the daily evolution of the COVID-19 outbreak and the global responses to curb its spread, companies are not able to estimate the effects of the COVID-19 outbreak on their results of operations, financial condition, or liquidity for fiscal year 2020.  If the pandemic continues, it could have a material adverse effect on companies' results of future operations, financial position, and liquidity in fiscal year 2020.
This session will provide external auditors both practical and insightful perspectives on how to navigate the challenges in auditing a privately-held entity in 2020.  You'll learn which areas of the audit have increased in risk due to COVID-19 as well as what alternative audit procedures are available to engagement teams in circumstances where traditional audit procedures are not possible. You'll acquire a clearer and deeper understanding of what will be needed to be done in order properly perform audit engagements under this difficult environment in accordance with Professional Standards.
Who is the course designed for
Practitioners in public practice who conduct audits of privately-held organizations.
Topics Covered
• Proper planning of an audit engagement during the pandemic
• Changes in the risk assessment procedures in response to COVID-19
• How to gain an understanding of an organization's internal control environment remotely
• Properly communicating with management, board of directors and those charged with governance
• Increase in going concern assessments
• Significant financial reporting and disclosure implications
Learning Objectives
• Identify areas of the audit where risk has gone up significantly due to the pandemic.
• A discussion of viable alternative audit procedures to perform
• Addressing potential reporting implications
Level: Intermediate
NASBA Field of Study: Auditing (2 hours)
Program Prerequisites: General knowledge of AICPA Professional Standards
Advance Preparation:  None
About the Speaker
Salvatore A. Collemi, CPA
Collemi Consulting & Advisory Services, LLC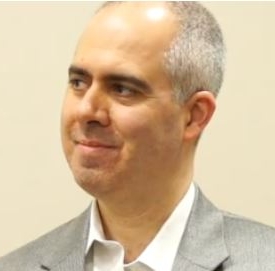 Salvatore A. Collemi, CPA has a keen understanding into the mindset of both regulators and standard-setters—and can leverage that knowledge to help a variety of different clients maintain their integrity in financial reporting. He regularly guides U.S. and international public accounting firms, litigation attorneys, valuation experts, the C-suite and related institutions that support the profession in order to maintain a high-level of audit quality.
With more than two decades of global business experience, servicing a broad base of both commercial and financial services industries, Mr. Collemi's career highlights includes:
Staff Accountant at the U.S. Securities & Exchange Commission's (SEC) Division of Corporation Finance

Technical Manager at the American Institute of Certified Public Accountants' (AICPA) National Peer Review Program

AICPA Liaison to the International Federation of Accountants (IFAC)

External auditor and technical partner to national and international public accounting firms