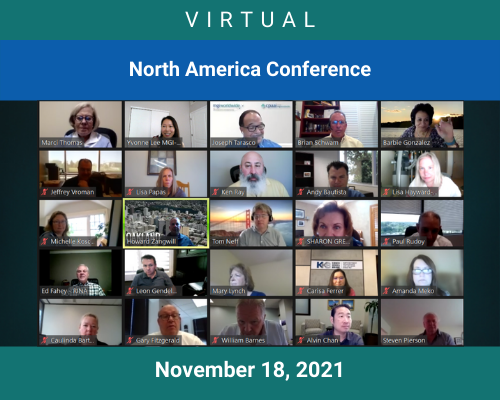 Due to the current COVID-19 climate in Austin, TX, and for the safety of our members and their families, the MGI North America Management Group made the difficult decision to reschedule the three-day in-person conference to May 2022. We will also hold an additional in-person meeting in November 2022. In the meantime, on November 18, 2021, we will have a one-day mini virtual conference to include:
Conference Highlights:
Getting to know each other through roundtable discussions and networking
What's happening at MGI-CPAAI – Global & North America updates
Roundtables about the most pressing issues in the accounting industry
Marketing and business development opportunities and updates
Breakout discussion groups on big topics such as: Developing and implementing a retention strategy, outsourcing tax and A&A work, developing and implementing continuous recruiting strategies, effectively utilizing social media and your website to attract talent, navigating and effectively using online recruiting platforms, building a positive organizational brand as a recruiting strategy
Discussions on trending tax and A&A topics
Meeting our newest member and member celebrations
11:30 – 12:00 pm:  Welcome and NA and International Leadership – Accomplishments in 2021 and Insights regarding What to Expect in 2022 and the Strategic Plan and Q&A
12:00 pm – 2:00 pm:  Practice Management – Roundtables about the Most Pressing Issues in the Accounting Industry
2:00 pm – 2:10 pm: Break
2:15 pm – 2:30 pm: New Member Presentation – Dan Geltrude of Geltrude & Co.
2:30 pm – 3:15 pm:  Marketing and Member Collaboration Update – Maxine Brock, International Marketing Director, will present the Growth and Marketing Strategies, the Member Enhancement Program, and an Overview of the Marketing Zoom Calls
3:15 pm – 5:00 pm:  Practice Management – Follow-Up to the November 4 Practice Management Conference, Attracting and Retaining Staff in the Most Challenging Marketplace in the History of Public Accounting and Tax and A&A discussions. Roundtable Discussions and Q&A.
Approximately 6 CPE credits will be earned for attending