Join us for a webinar on
Understanding Data Analytics
for CPAs, Accountants & Auditors

Date: Thursday, October 1, 2020
Time: 1:30 PM ET
Zoom: Link provided after registration
The webinar provides an introduction to the concept of data analytics, a brief overview of what audit data analytics are, and how these tools can be used into the audit engagement. The webinar will provide examples of simple tools that could help automate some traditional audit procedures that are currently being performed manually.
Who Should Attend
CPAs, accountants, auditors, practitioners and others seeking guidance on learning the potential applications of data analytics onto an audit engagement. 
Marketing Highlights
You will learn: (a) audit data analytics, (b) application to an audit and (c) audit data analytics compared to traditional analytical review procedures. 
Event Objective
When you complete this seminar, you will be able to understand what audit data analytics are, how data analytics can be used during the current audit process and how to perform basic audit procedures using the data analytics. 
Prerequisites 
Experience in auditing 
About the Speaker
Salvatore A. Collemi, CPA
Collemi Consulting & Advisory Services, LLC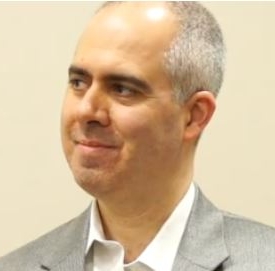 Salvatore A. Collemi, CPA has a keen understanding into the mindset of both regulators and standard-setters—and can leverage that knowledge to help a variety of different clients maintain their integrity in financial reporting. He regularly guides U.S. and international public accounting firms, litigation attorneys, valuation experts, the C-suite and related institutions that support the profession in order to maintain a high-level of audit quality.
With more than two decades of global business experience, servicing a broad base of both commercial and financial services industries, Mr. Collemi's career highlights includes:
Staff Accountant at the U.S. Securities & Exchange Commission's (SEC) Division of Corporation Finance

Technical Manager at the American Institute of Certified Public Accountants' (AICPA) National Peer Review Program

AICPA Liaison to the International Federation of Accountants (IFAC)

External auditor and technical partner to national and international public accounting firms