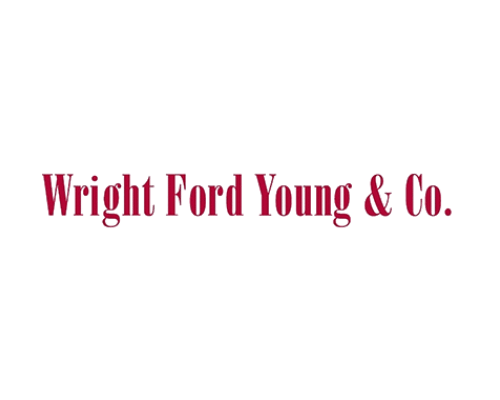 Wright Ford Young Announces Seven New Hires
February 11, 2021 
MGI North America member, Wright Ford Young, welcomed seven new hires to their firm in January. Queenie Qin joined their Tax Department as a Tax Senior; Jerry Owens and Andrew Campos joined their Audit Department; Shannon Zhu, David Pak, and Renee Qiu joined their Tax Department; and Kristen Capps joined their administrative team. WFY is pleased to welcome these new hires to their team!
Queenie Qin
In January, Queenie Qin joined WFY as a Tax Senior. She graduated from Pepperdine University with her Bachelor's degree in Accounting in 2017, and she graduated from UCI with her Master's degree in Professional Accountancy in 2018. Her experience in accounting includes interning and working full-time at another public accounting firm and her CPA license is pending. During her time off, she enjoys traveling and visiting her family members.
Jerry Owens
In January, Jerry Owens joined WFY in our Audit Department as Audit Staff. He recently graduated from Cal Baptist with a Masters of Science degree in Accounting. Before his position as Audit Staff, he worked at a company in logistics while completing his degree. In Jerry's spare time, he likes spending time with his wife and two daughters as well as playing golf.
Andrew Campos
Andrew Campos started with WFY at the beginning of January as Audit Staff. He is currently attending his final semester at CSUF and will receive his Master's degree. Before starting with WFY, he's had previous experience with accounting by interning at other firms and tutoring accounting. During his time off, Andrew enjoys exercising, cooking, watching Netflix, and traveling.
Kirsten Capps
Another one of WFY's new hires is Kirsten Capps as our new Director of First Impressions. She graduated from Azusa Pacific University in 2018 with a Bachelor of Science degree in Business Management. Kirsten's hobbies include Tahitian & hip-hop dancing, singing, and playing with her dogs.
Shannon Zhu
Shannon Zhu joined WFY as a Tax Intern in January. She graduated from LMU in the Spring of 2020 and received her Bachelor of Science in Accounting. She strives to continue her career in accounting and achieve her goal of becoming proficient in tax planning. During her time out of the office, Shannon enjoys photography.
David Pak
At the beginning of January, David Pak started with WFY as a Tax Intern. David is currently a junior at CSUF and working towards receiving his Bachelor's degree in Accounting. In his free time, he loves playing the guitar and playing tennis.
Renee Qiu
Renee Qiu started in January with WFY as one of our new Tax Interns. For her education, she received her Master of Accountancy from CSUF. Her experience with accounting includes working as an accountant in the manufacturing industry. Out of the office, she likes to spend time with her husband, her daughter, and her pets.
---
About Wright Ford Young
Wright Ford Young & Co. (WFY) was founded by Robert Wright in 1973 and has been serving clients throughout the United States from our office located in Irvine, California. WFY has 10 partners, 65 professional staff, and total employment of approximately 80 people. WFY is a member of the American Institute of Certified Public Accountants (AICPA) and the California Society of Certified Public Accountants. We are a Public Company Accounting Oversight Board (PCAOB) registered firm and have completed our 2018 peer review with a clean opinion and no comments noted.
https://mgina.com/wp-content/uploads/2021/02/MGI-NA-Template-BGM-3.png
400
500
Webmaster
https://mgina.com/wp-content/uploads/2018/04/MGI-NA_Logo.png
Webmaster
2021-02-11 04:21:31
2021-02-22 23:49:02
Wright Ford Young Announces Seven New Hires