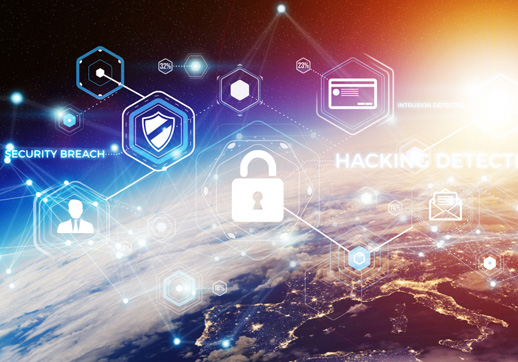 MGI Worldwide members from across the globe took part in our latest webinar on July 24th, hosted by Founding Partner, Producer and Vice-President Stephen Vono of McGowanPRO.
Titled 'Information Security Exposures: Creating and Sustaining a Culture of Security' the webinar was geared towards all levels of staff, with the aim of helping everyone gain a better understanding of information security threats, their exposures, and important steps that need to be taken to address this issue.
The webinar focused on the importance of establishing a culture of client information security for all firms. Stephen also discussed the risks relating to information exposure, as well as the policies and procedures needed to prevent this for information security best practice.
Did you miss the recent MGI Worldwide cyber security webinar? You can watch a recording and download host Stephen Vono of McGowanPRO's presentation, plus other useful resources here. 
Watch the recording
With interest from 54 members across 16 countries, it was fantastic to see members of our global accounting network join the webinar from across the world, highlighting its international reach, and how it can bring people together across borders to collaborate and share expert knowledge.
Attendees reviewed the webinar positively, with one member giving the session five stars and stating: "It was excellent. I am glad that this will be available to view again later, as I want my partner team to watch it as well."
Another firm interested in watching the recording, but unable to attend the live event stated: "Many in our firm were very excited about the content. We also really enjoyed Stephen's presentation in Miami. We'll look forward to having our office see the webinar."
Download the presentation and other useful resources
Stephen mentions a number of useful resources during the live webinar that you are welcome to download and make use of, as follows:
Information Security Exposures webinar presentation file (PDF)
Fraudulent scams (PDF)
Engagement letter language for client information waiver damage (Word doc.)
McGowanPRO cyber e-book (PDF)
Mobile device acceptable usage policy (PDF)
Portal agreement (Word doc.)
File retention policy (Word doc.)
Written information security plan (WISP)
McGowanPRO upcoming risk management webinar series schedule (PDF)
Massachusetts Law CMR 17 with notes (Word doc.)
Further information and useful websites on cyber-attacks:
Ponemon Institute, go HERE
Verizon Data-breach Investigations Report, go HERE
If you missed the webinar, have questions specific to your firm, or would like to know more about this important issue and how you can ensure your business and client data is protected, please contact Stephen Vono at SVono@mcgowanprofessional.com. You can also visit the McGowanPRO website HERE

MGI Worldwide is a top 20 ranked international accounting network with some 5,000 independent auditors, accountants and tax experts in over 260 locations around the world.
Thank You to Stephen Vono
https://mgina.com/wp-content/uploads/2018/08/mgi-worldwide-cyber-security-webinar.jpg
362
518
Joanna Castle
https://mgina.com/wp-content/uploads/2018/04/MGI-NA_Logo.png
Joanna Castle
2018-08-13 18:25:11
2020-05-07 06:18:38
MGI Worldwide cyber security webinar